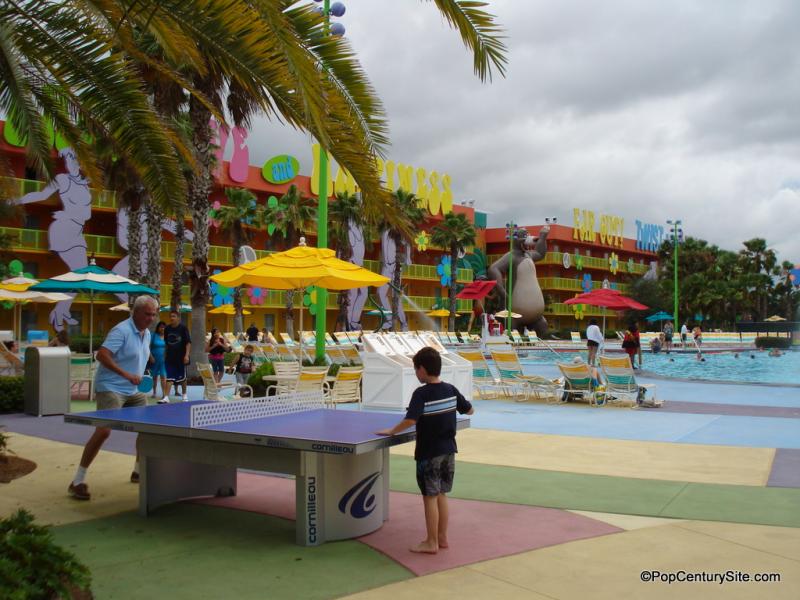 There's so much to do at Pop Century; we always find ourselves hanging around the resort for at least an afternoon or two to relax and enjoy what's offered. From ping pong to pool-hopping to Pac-Man, there's something for everyone!
Pools: Pop Century has three big pools, each themed to its own decade!
Arcade: Head over to the Fast Forward arcade for some great rainy day fun. Or bring your kids and teach them to play all the great games from your generation!
Shopping: Pop Century's Everything Pop Gift Shop is huge! It carries all of the items you'll need for your vacation, including clothing, food, medicines, souvenirs, and more.
Music & Dancing: Every morning at 8:00 A.M. in Classic Hall "The Twist" plays and cast members hit the floor to twist it out and start the day right. In the evening at 6:00 P.M it's time to do "The Hustle" so grab your dancing shoes and be sure to join in! Follow the link to learn more about Pop Century's ambient music.