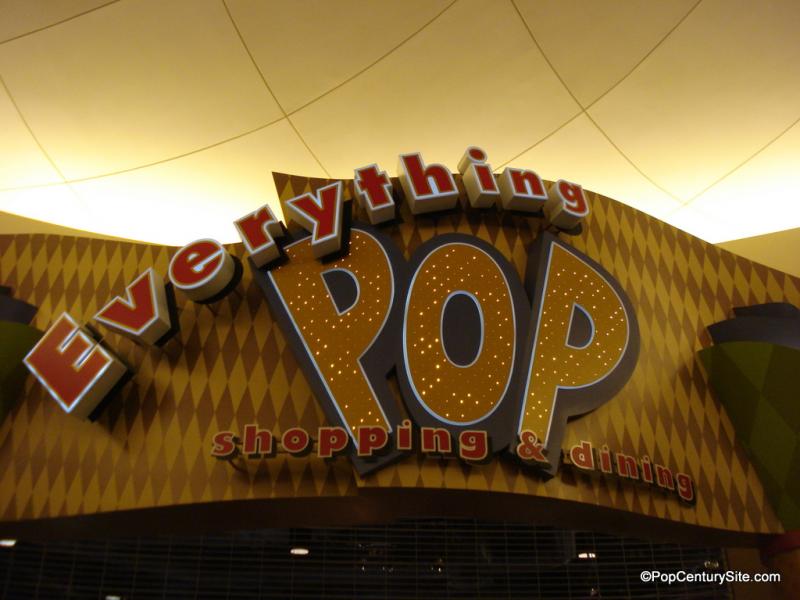 Dining at Pop Century Resort includes the Everything Pop Food Court, Peace of Pizza room-service delivery, and Petals Pool Bar.
Everything Pop Food Court
This is one of the best food courts in Disney World, and I often try to make it a stop even when I'm not staying at Pop Century. Offering items from the grill, sandwiches and salads, pasta and pizza, Asian cuisine, and bakery items, everyone will find something they love at Everything Pop.
Peace of Pizza Room Service
Offering pizza, desserts, and beverages, Pop Century's pizza delivery folks are available between 4pm and midnight every night.
Petals Pool Bar
Petals, next to the Hippie Dippie pool, is the place to get all of your favorite concoctions…and try some new ones! Don't forget to have some fun over at the ping pong table while you're here!
New 2012 Everything Pop Food Court Menus have been added to the Photo Set!