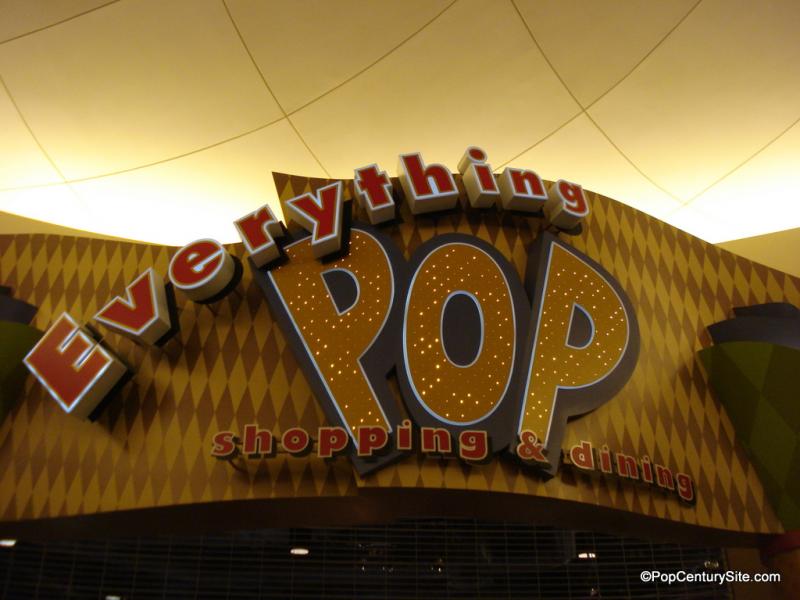 Headed to the parks for rope drop and need something fast to eat? Don't let your group head off for a full day without something wonderful in their tummy. Stop by Everything POP! Located in Century Hall, Everything POP offers an astonishing selection of breakfast foods that are both quick and delicious where everyone can get something to fuel their tanks for well under $10 a person. If you're on the Disney Dining Plan, Everything POP has selections that will cost 1 Counter Service Credit, or a Snack credit.
Breakfast Menu (subject to change)
Assorted Waffle, Pancake or French Toast Platters fruit toppings of chocolate chips from $5.29 – $6.29
Cheese Omelet, Western Omelet, Ham-Cheese Omelet, or the Omelet of the Day served with with breakfast potatoes for $7.29
Bounty Platter – scrambled eggs, potatoes, biscuit, cinnamon french toast sticks, sausage, and bacon $8.29
Bacon Croissant Sandwich with breakfast potatoes $6.99
Sausage Croissant Sandwich with breakfast potatoes $6.29
Breakfast Pizza $5.49
Breakfast Wrap with breakfast potatoes $5.99
Side of Bacon or Sausage, Scrambled Eggs, Oatmeal, Grits, or Breakfast Potatoes for between $2.49 – $2.79
Assorted Danish, Turn Overs, Crumb Cakes, Cinnamon Rolls, or Croissants from $2.69 – $3.29
Bagel with Cream Cheese $2.59
Whole Fruit $1.29
Fruit Cup $3.39
Espresso $2.99
Cappuccino $3.39
Plus, Everything POP offers a grab and go section if you would like to grab water bottles or snacks for mid-day, and it's right near the resort's Bus Station! Everything POP Food Court is open from 6:30 a.m. until 11:30 p.m. to take care of your dining needs.
Breakfast is one of the most important meals of the day so it makes sense to pick an Orlando Hotel makes it easy to get some breakfast and sends you off for a day of touring with enough energy to get your touring strategy off on the right foot.
This post is part of Disney Blog Carnival #46
Blog Carnival For all the latest in Disney News & Views!