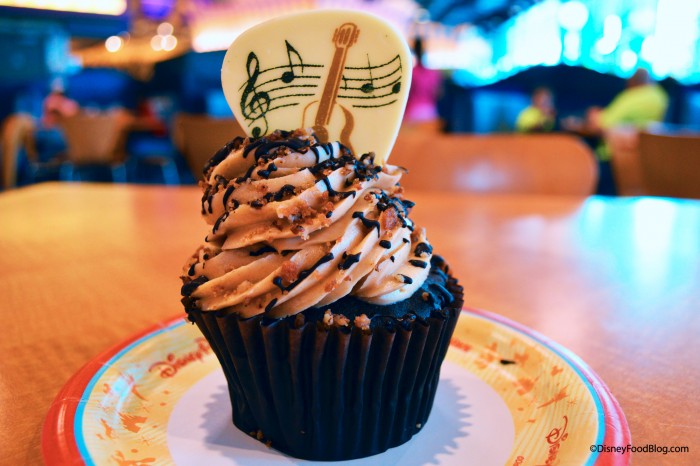 Are you a fan of Disney cupcakes? Have you tried the King Cupcake at Everything Pop?
This is one cupcake you don't want to miss! In fact, it's so popular that our friends at the Disney Food Blog recently added it to their new #OnTheList series which features must-eat foods for all Disney fans.
So, what is the King Cupcake?
It's a cupcake inspired by none other than Elvis Presley! The chocolate cupcake is filled with banana custard and topped with peanut butter icing that is topped with candied bacon.
Sure it sounds weird, but we guarantee it's delicious! The next time you're at Pop Century swing by Everything Pop and grab a King Cupcake. You won't regret it.
Is the King Cupcake one of your Disney food favorites? Let us know in the comments.
Do you love Disney's Pop Century Resort? Subscribe to the monthly Disney Hotels Fan newsletter! Join fellow fans over on our Facebook page and follow us on our Twitter feed @DisneyHotelsFan!