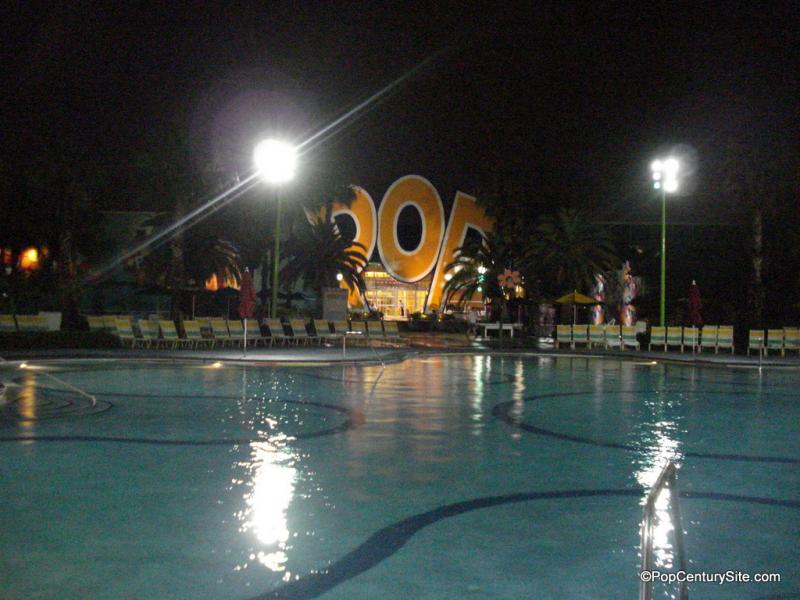 |
If you find yourself back at your resort in the early evening and the kids are wondering what they can do for fun – without heading back to a theme park – tell them they can watch a movie under the stars!
Each Disney resort offers "Movies Under the Stars" every night (weather permitting of course) and Pop Century is no exception.
At Pop, the movies are shown each night around 9 p.m. (always check the activity sheet for the exact time, as it varies throughout the year). Movies are shown on the Hippy Dippy Pool Deck.
The selection of movies changes each month, but they're all Disney movies. Recent choices have included Frozen (!!), Tangled, Winnie the Pooh, Wreck-It-Ralph, and The Pirate Fairy.
You can find the monthly "Movies Under the Stars" choices on the activity sheet that you receive at check in. And, we try to post the monthly activity sheets in our "Maps and Printed Materials" gallery in the Photo section of the blog.
Have you watched a movie under the stars at Pop Century? Leave us a comment and let us know!
Do you love Disney's Pop Century Resort? Join fellow fans over on our Facebook page and follow us on our Twitter feed @DisneyHotelsFan!