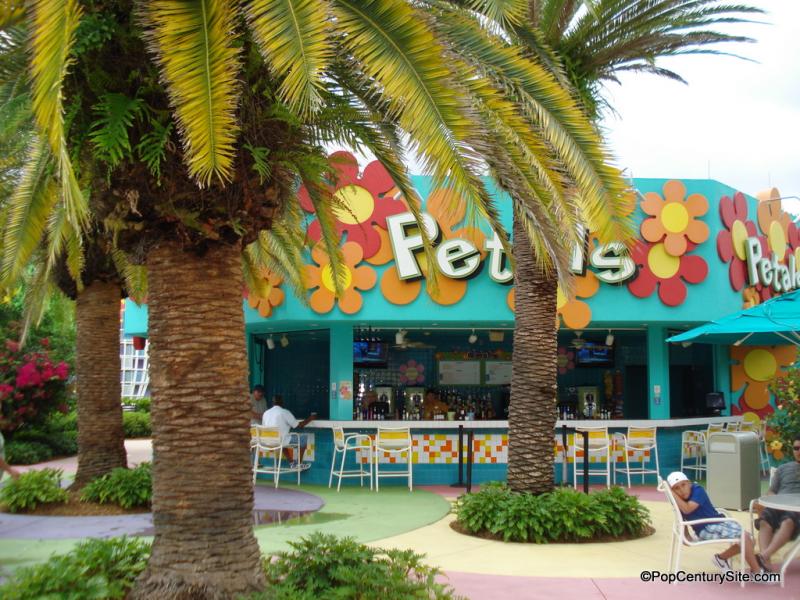 Petals Pool Bar is one of my favorite pool bars in Walt Disney World! With friendly bartenders; a bright, festive atmosphere; and delicious drinks, it's a great place to relax.
There are no food offerings at Petals, but there's a good variety of frozen, on-the-rocks, and non-alcoholic drinks. If you need something to nosh on, just pop into Everything POP Food Court for a snack, and bring it back out to the pool area.
Once you've settled in with your drink, pass the time by watching a ping-pong match on the nearby table, or ponder which Disney tattoo or hair wrap you might treat yourself to — those kiosks are just across the pathway from Petals!
For more information and to read more sections of the Petals Pool Bar Menu, check out our Pools and Activities Image Gallery you can also see what we're saying about Petals on the Blog.