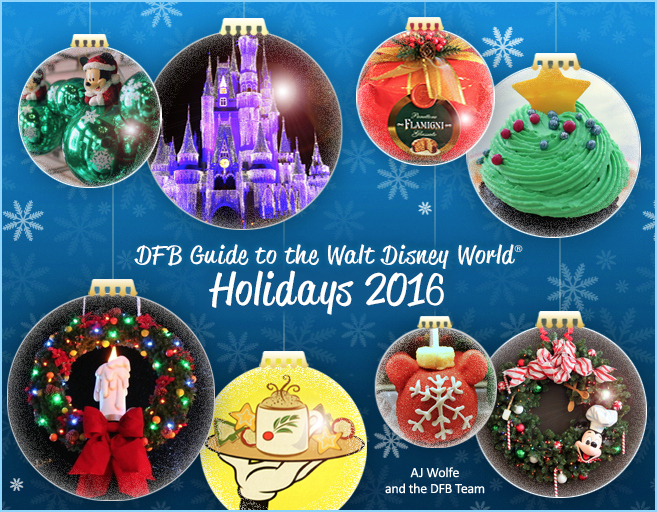 Are you planning a holiday visit to Pop Century this year? If so, you'll want to check out the all-new DFB Guide to the Walt Disney World Holidays 2016 e-book!
The full-color, instantly downloadable e-book feature more than 380 pages of information on the holidays at Disney World plus more than 350 full-color photos.
In the guide you'll find a clickable three-month calendar of all the holiday events and activities at Disney World this holiday season; a comprehensive dining section that features information on meals, snacks, and more; information on where to eat if you don't have an Advance Dining Reservation; 10 must-eat snacks; and much more.
You'll also find theme park scavenger hunts, food and wine crawls, and a chapter of fun activities for the kids.
As with all DFB Guides, this Holiday guide is an instantly downloadable PDF that can be viewed on a computer, smartphone, or tablet.
And to celebrate the grand launch of the DFB Guide to the Walt Disney World Holidays 2016, you can get the e-book for 20 percent off the cover price. Just use the code CANDYCANE at checkout.
Do you love Disney's Pop Century Resort? Subscribe to the monthly Disney Hotels Fan newsletter! Join fellow fans over on our Facebook page and follow us on our Twitter feed @DisneyHotelsFan!