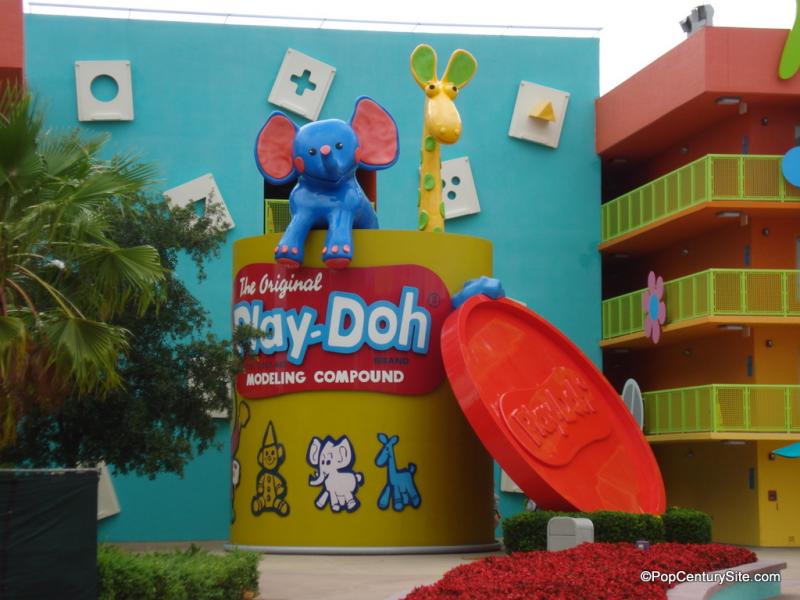 Welcome to the 1960's, man!
The bright yellow buildings of the 1960's section highlight the hippie era, decorated with peace signs, day-glo flowers, and icons of toys and movies from the decade, including Play-Doh, The Jungle Book, and Yo-Yos.
The Hippie Dippie pool is the centerpiece of the 60's section. A gigantic free-form swimming structure, the pool is accented with flower fountains, a wading pool, and a fun pool bar called Petals!
Wander around the 60's section at night to see the area in a whole new "light!"
You can see the photos in our 1960's image gallery below, and be sure to check out our Pools and Activities image gallery for more detailed shots of the Hippie Dippie pool and Petals Pool Bar.