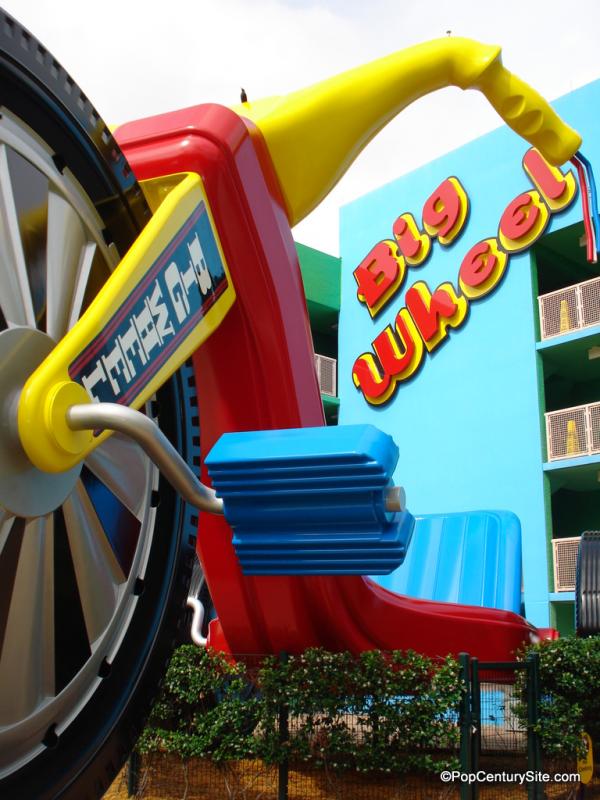 Welcome to the 70's! Time to Boogie Down…
Sporting icons like the Big Wheel, the Mickey Mouse telephone, and a giant, foosball table with players bigger than you are, the 1970's section at the Pop Century is a great place to explore.
The buildings themselves display giant mood rings and platform shoes, while the stairwells are encased in massive 8-track tapes!
If you've got some time on your hands, head to one of the Twister Game Boards that have been permanently tiled into the ground in the 70's courtyard. Don't worry — there's a spinner board mounted so that you'll always know whether it's left hand on yellow or right food on blue!
You can see more photos in our 1970's image gallery below.