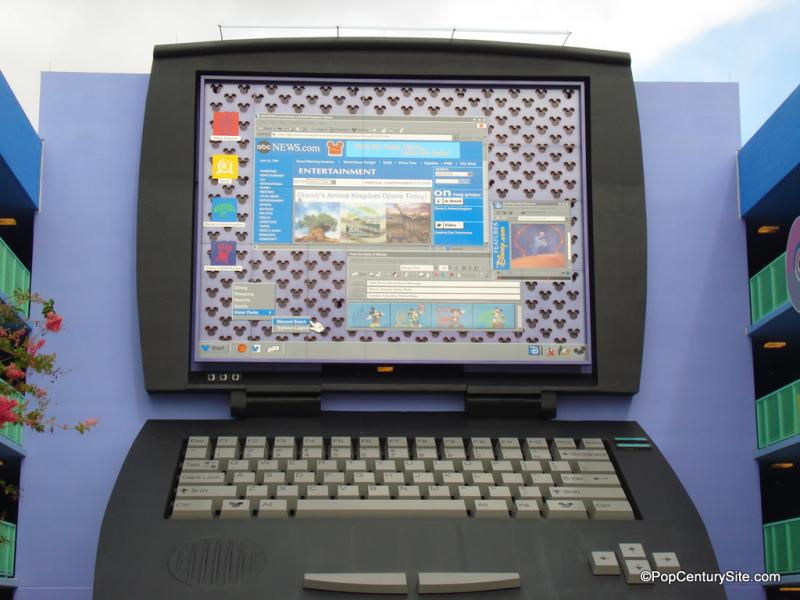 Grab your rollerblades and skate into the 90's with us!
Giant CD's hang on the railings over here, and you won't ever forget Disney World's phone number — it's plastered on the screens of the massive cell phone stairwells!
The pool is the real draw here, though. A four-story high lap-top computer creates the theme, and a huge "keyboard" sits across from the pool — perfect for playing! Next to the pool, of course, is the…hard drive? Yep! A larger-than-life hard drive is the location of the laundry facilities here, and someone's left out a few floppy disks with games just in case you get board.
You can see more photos in our 1990's image gallery below, and be sure to check out our Pools and Activities image gallery for more detailed shots of the Computer pool.