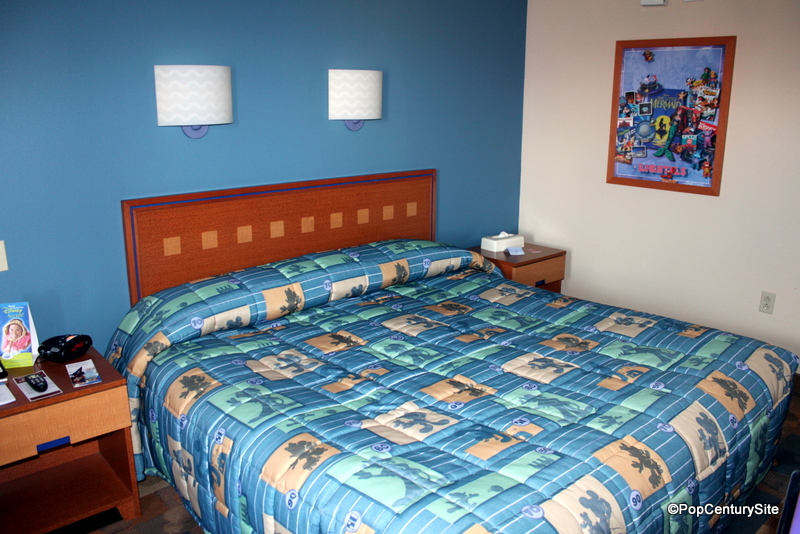 Pop Century Resort has been undergoing a room refurbishment in 2010. As of this writing, just one more building is being finished up.
So odds are that if you're going to stay at Pop Century soon, you'll have an updated room! So what's been changed, and what can you look forward to?
First of all, the wallpaper border has been removed — they were a little outdated and out of style.
A blue accent wall has also been added to each room behind the beds.
On the beds are new bedspreads with graphics of Mickey, Minnie, Donald and Goofy in silhouette.
New carpet was also a much-needed upgrade — the new carpet boasts Hidden Mickeys!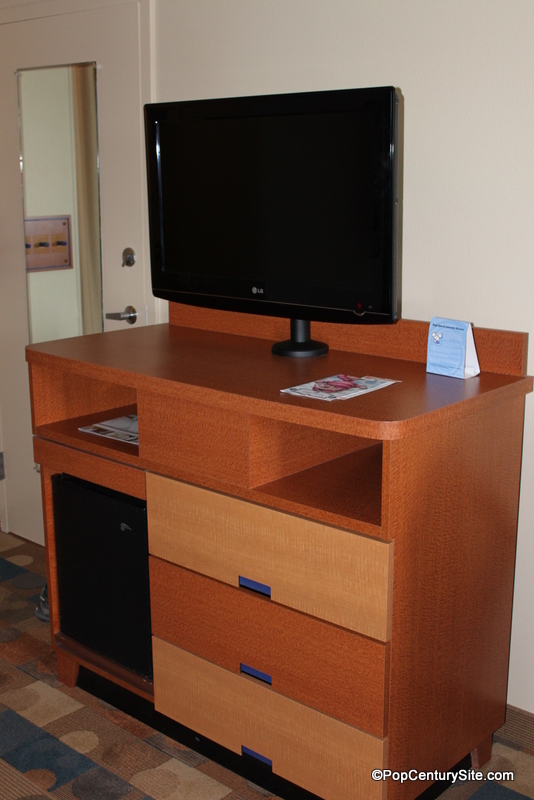 The colors in the new plush carpet go well with the blue and tan color scheme of the updated rooms.
But probably the most anticipated and welcome change inside the rooms at Pop Century are the replacement of the old "boob tube"-style TVs with upgrades to flat-screen TVs in each room. Pop Century has finally joined the 21st Century!
Check out more photos of the Pop Century upgraded rooms in our Pop Century Room Photo Gallery.
Have you stayed in a refurbished room at Pop Century? What was your favorite part of the upgrade?
Leave a comment for us below!
Do you love Disney's Pop Century Resort? Join fellow fans over on our facebook page and follow us on our twitter feed @DisneyHotelsFan!