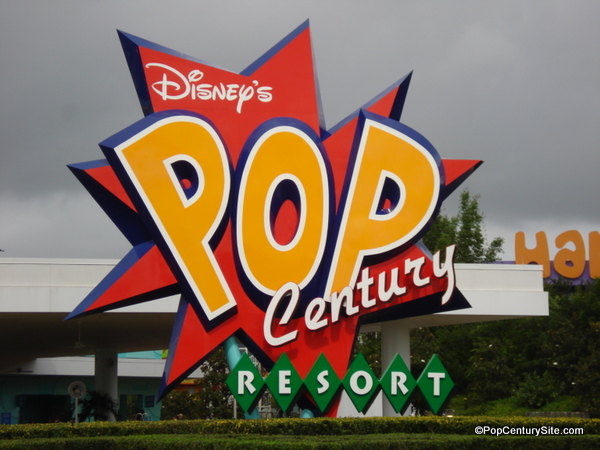 Many fans of Pop Century are the frugal type — I know I am! I always want to know that I'm getting the best bang for my buck.
Historically, discounts for Disney World resorts are given out for the less-busy Value and Regular seasons. See the 2011 calendar of seasons for value resorts at Disney World.
Don't hold your breath on finding a discount during Peak and Holiday seasons — and if you're wanting to save money, you wouldn't want to go to Disney World during these times of year anyway, as the room rates and crowd levels are at their peak. An exception: there currently ARE some room discounts available for summer 2011 dates for Deluxe resorts — check below for details.
Many types of discounts have become available in the past — percentage discounts on rooms; free Disney dining plan; and more. Many of these discounts are available to the general public, but others are Annual Passholder or Florida Resident only.
It's helpful to know the full rack rates for each season when looking for discounts. Here's the calendar of seasons and rack rates for rooms at value resorts, including Pop Century. When discounts are offered for Value resorts, they're usually about 25% off these rack rates.
Mousesavers.com is a great place to find Disney World discounts. Check out general public discounts, annual and seasonal passholder discounts, and Florida Resident and other discounts for specific states and countries.
Disney World's website also lists all the currently available discounts on their Special Offers page. If you're a Florida resident, be sure to input your zip code to see what's available for you.
If you're a Disney World Annual Passholder, be sure to know the discounts available to you. Check the Passholder Program page on the Disney World website to see your passholder benefits.
What's the best discount you've ever found for a stay at Pop Century? Do you think Disney World will offer more discounts for 2011 at Pop? Leave a comment below!
Do you love Disney's Pop Century Resort? Join fellow fans over on our facebook page and follow us on our twitter feed @DisneyHotelsFan!