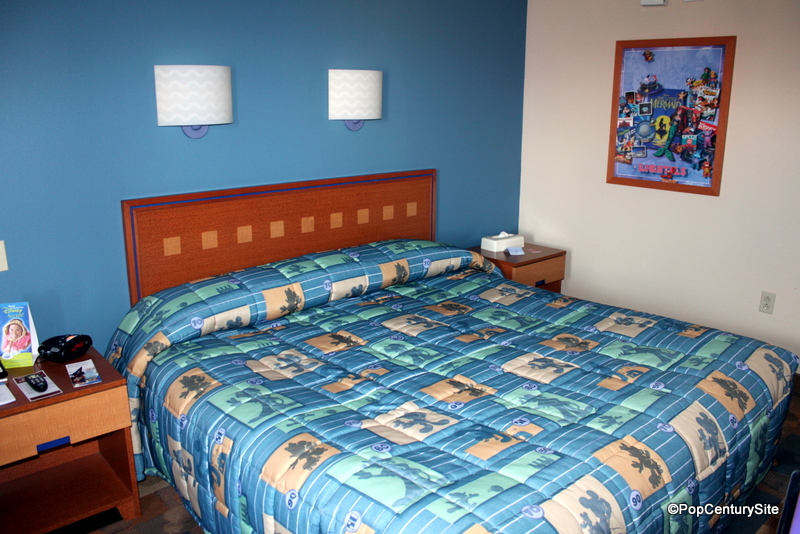 Got your heart set on a certain area of Pop Century Resort for your room, or even a specific room number? Here are some tips to give yourself the best chance of getting your request!
Room requests should be general. For instance, requesting "close to the bus stop" or "close to the Hippie Dippy pool" is a much easier request to fulfill than "room #6534." Letting the staff know which general qualities you're looking for makes it more likely your request can be honored.
Room requests should also be minimal. Note your requests with the most important one first. Usually only one or two requests can be fulfilled. For example, "close to the lobby" is easier to get than "close to the lobby, close to the Hippie Dippy pool, a room by Mowgli and Baloo … oh, and it has to be a king bedroom." Put yourself in their shoes! It's not easy to fulfill hundreds of room requests every night.
Now, how should you make your request? Here are a few ways:
1. Note the room request on the reservation when you make it. This is a little easier to do over the phone than online.
2. Call WDW a week ahead of time to make sure the request is still connected to the reservation. If you want to make EXTRA sure, call Pop Century directly 4 days ahead of check-in to make sure they have the request connected with the reservation.
3. This one's a bit controversial, but you can fax your request to the resort room assigner 5 days before check-in as well.
Do you love Disney's Pop Century Resort? Join fellow fans over on our facebook page and follow us on our twitter feed @DisneyHotelsFan!