Something fun to do at Pop Century while waiting to check into your room, or maybe just waiting for the kids to get out of the arcade — is to check out the fun shadowboxes lining the back wall of the Pop Century lobby.
So, let's take a photo tour of some of the unique shadowboxes spanning the 50s to the 90s!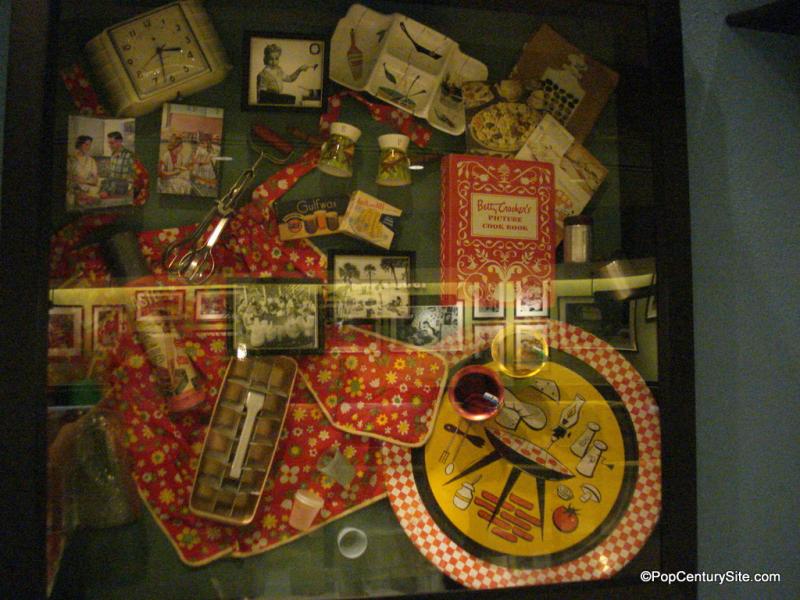 Above is a food shadowbox, with fun, kitschy items that filled the kitchens and tables of folks in the 50s.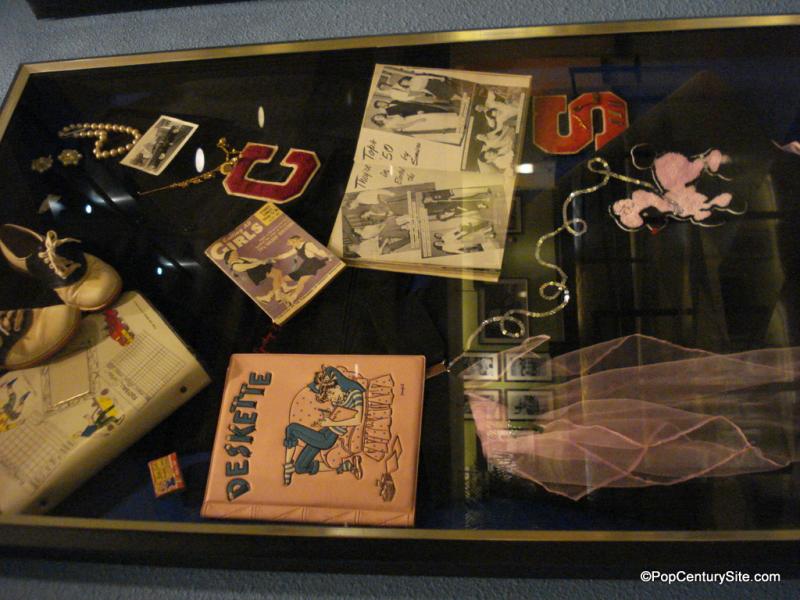 Here's another fun 50s shadowbox, with poodle skirt, Letterman jacket and more.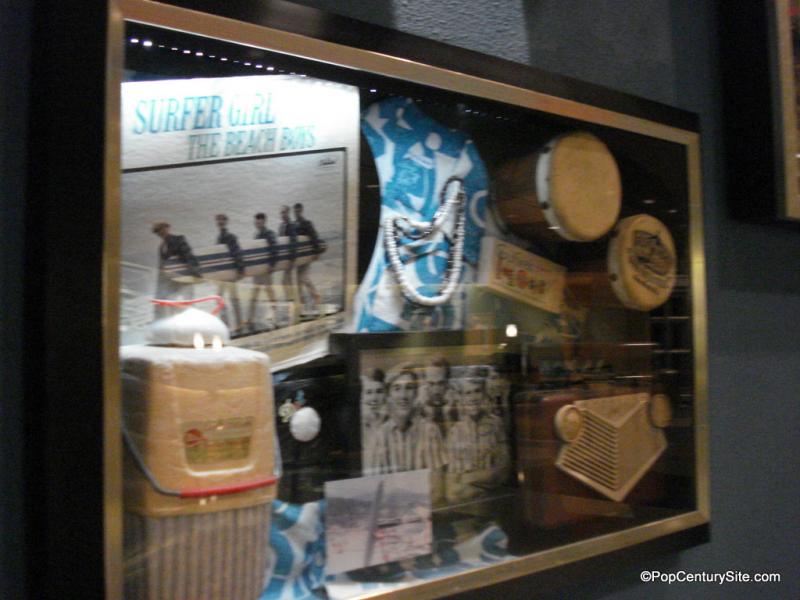 This fun surfer shadowbox is filled with bongos, Beach Boys records, a radio and more!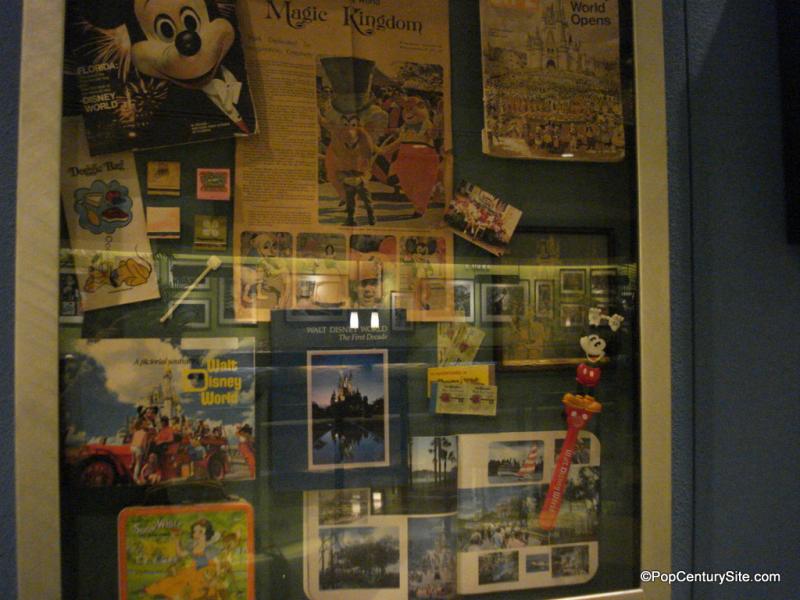 Why, this is a fun shadowbox! It's newspaper clippings, postcards and more from the opening of Disney World in 1971.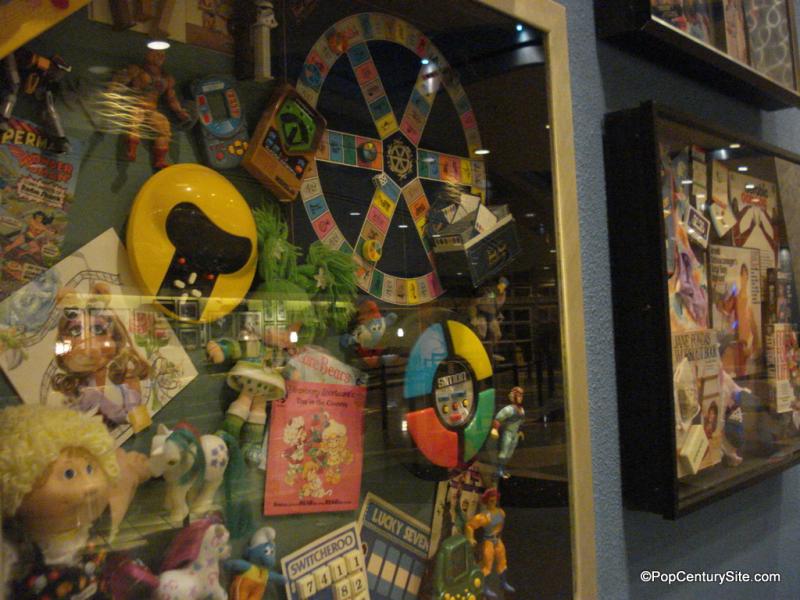 If you're a child of the 80s like me, you'll remember Cabbage Patch kids, Simon, My Little Pony, and more!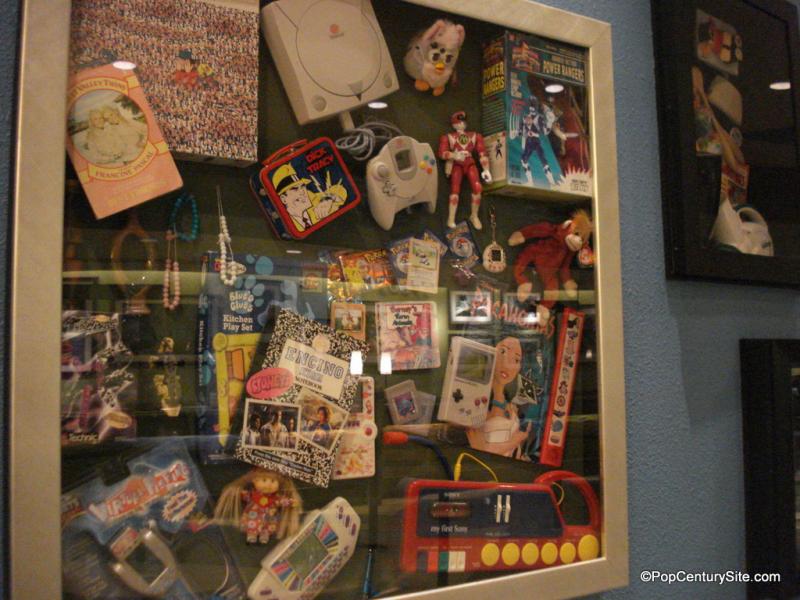 Finally, here's a 90s shadowbox, with the original Gameboy, a Furby, and all sorts of other fun toys from more than a decade ago!
Want to see more? Visit our Pop Century lobby and Memory Lane photo gallery!
Do you love Disney's Pop Century Resort? Join fellow fans over on our facebook page and follow us on our twitter feed @DisneyHotelsFan!