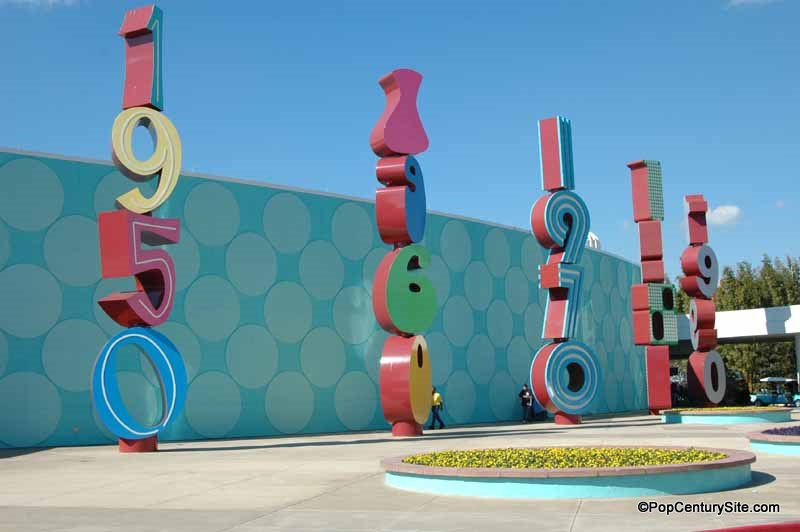 5. The pools!. The computer pool, bowling pin pool and the Hippy Dippy pool are just plain fun! Which one is your favorite?
4. The unique eats. Where else can you get fun things to eat like Tie-Dye Cheesecake? Nowhere else! Much of what's found at the Everything Pop Food Court can't be found elsewhere on Disney World property.
3. The decades theming. The theming of Pop Century through the latter half of the 20th century is a great way to bring together everyone in your family. You can pick a favorite decade to stay in, and share memories of your childhood with your kids. Even Grandpa and Grandpa can reminisce with the grandkids about the 50s and 60s!
2. The value. Pop Century is a Value resort, meaning it's the very lowest in price of Disney World resorts. The price, usually under $100 per night, makes it an excellent choice for budget-conscious families without sacrificing any fun!
1. Pop icons. The larger-than-life pop culture icons dotting the resort's landscape are fun, unique and a great photo opportunity. It's the first thing most folks think of when they think of Pop Century Resort, and being able to check them out is an excellent reason to stay at Pop Century!
Do you love Disney's Pop Century Resort? Join fellow fans over on our facebook page and follow us on our twitter feed @DisneyHotelsFan!