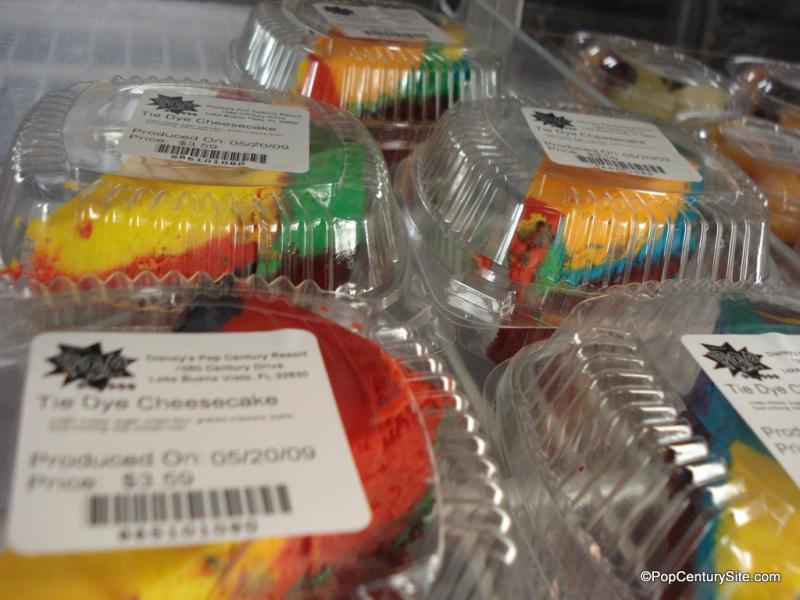 No matter what resort you stay at while on your Walt Disney World vacation, we bet you have a list of your favorite things from that resort. The items on the list might change over the years, but that's why you keep going back.
And since we love all things Pop Century here, we wanted to share the top five things we love about this fun and quirky resort.
5. That giant Mickey Mouse phone (and all the other statues) – What's not to love about a 30-foot tall Mickey Mouse phone from 1970s? There are so many giant icons at the resort that we really can't pick just one. But we sure do love the giant Big Wheel, Roger Rabbit, Lady and the Tramp, and of course Baloo and Mowgli. It's so fun to walk around the resort just to see the theming. And let's not forget about Mr. and Mrs. Potato Head – always a great place for a family photo!
4. Hippy Dippy Pool – We love this flower-shaped pool because it's so groovy! This pool is the main pool for the entire resort, so it can get busy but it's so big that it rarely feels crowded. Grab a cold drink at the Petals Bar while the kids play in the kiddie pools. We also love the smaller, quieter pools – the Bowling Pin pool in the 1950s section and the Computer Pool over in the 1990s.
3. Everything Pop – We love this combination of gift shop and dining area – and Pop was one of the first resorts to combine these locations in one. The gift shop is set off to the side of the dining area so it's not as crazy as it sounds. You can find just about anything you need here from sunscreen to souvenirs.
2. Pop Century Waffles – Sure everyone raves about Mickey waffles on their Disney vacations, but we love the waffles at Pop! These Belgian waffles are famous – you can only get these waffles at Pop – but they're also delicious and fluffy! And they're huge – they're about the size of a plate, so you'll be fueled up and ready for a day at the parks. Add some strawberry sauce to the waffles for even more yummy goodness.
1. Tie-Dye Cheesecake – You had to know that any "best of" list for Pop Century was going to include the world famous tie-dye cheesecake. This resort-specific dessert has been on the menu since the resort opened and it's a must-have dessert whenever you're a guest. The cheesecake is a multi-colored cheesecake on top of a red velvet cake crust and it's incredibly delicious. You just have to try this cheesecake when you're at Pop Century. And if you're not staying at the resort, you should stop by just for a piece of cheesecake. It's worth the trip.
Thanks so much to Traci C. for this great guest post!
Do you love Disney's Pop Century Resort? Join fellow fans over on our facebook page and follow us on our twitter feed @DisneyHotelsFan!