We recently had an informal poll on the Facebook Page to decide the ultimate Pop Century Icon. The competition was fierce, and not without controversy. Even now I believe Lady and the Tramp are considering petitioning for a recount, but we have to move forward with what we have. So without further ado, here are our top 3 Pop Century Icons.

Roger Rabbit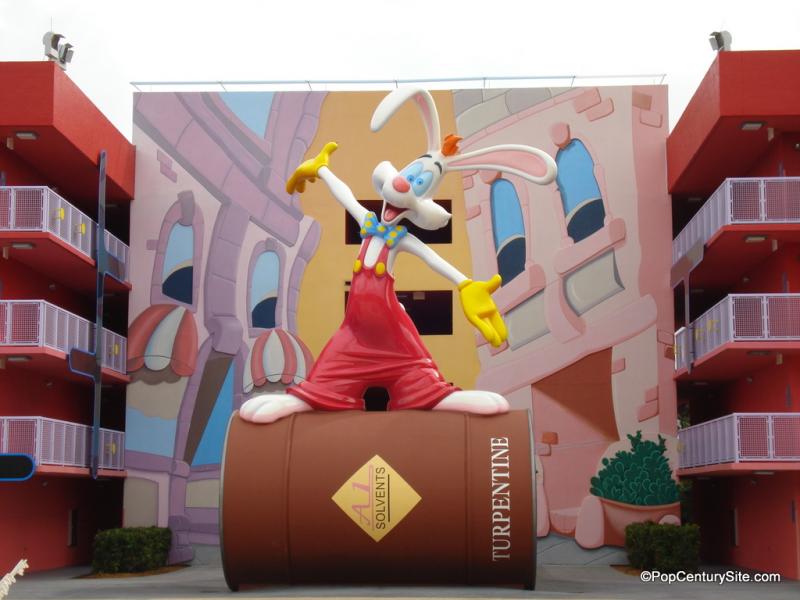 The
Roger Rabbit
icon was actually tied with the
Jungle Book
,
Play-Doh
and
Mickey Phone
icons. I cast the tie-breaker based on trying to make clear that the
80's
are superior to the 70's. The 70's had a strong showing in the voting so I felt it was important to give an unfair advantage to the 80's. Scientific? Nope. Fair? Nope. But that's just how we roll in the Classic Years. I personally love
Mowgli
and
Baloo
, but I feel that the 80's must exhibit their status as an exemplary decade.
Big Wheel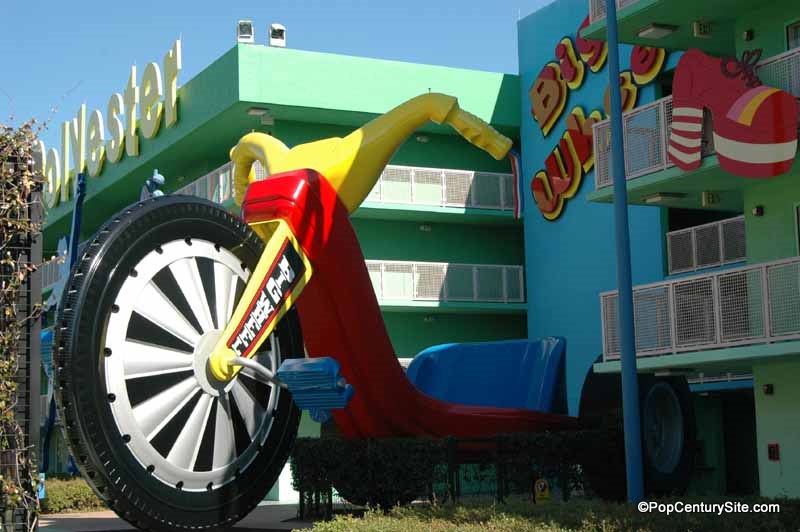 The
Big Wheel
did very well in the voting and I have nothing but fond memories of my experiences with these jewels of the
70's
. To be fair I may have lost the bad memories due to concussions, but let's not quibble about details. Everyone loves the Big Wheel except for Green Machine owners, and deep down we all know they were just jealous!
The Potato Heads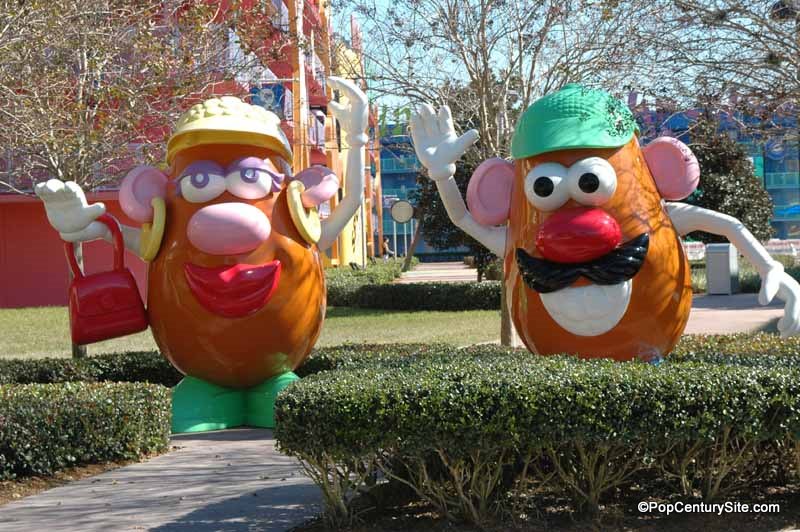 Let's be honest, I'm pretty sure that the Potatoheads voted for themselves and that's why they won the contest. The Big Wheel doesn't have arms and Roger Rabbit has attention span problems, plus Mr. and Mrs. Potatohead could both vote. I'm not sure we couldn't make a case here for voter fraud, but in the interest of resort unity, I will certify these results and give the win to the Potatoheads. Just look at those smiles though…they look like they're hiding something to me!
Be sure to add your opinion in the comments! We'd love to have your input. Who do you think is the best icon?
Do you love Disney's Pop Century Resort? Join fellow fans over on our facebook page and follow us on our twitter feed @DisneyHotelsFan!
This post is part of the DisMarks Disney Blog Carnival! Check it out for more great Disney-related content and information.