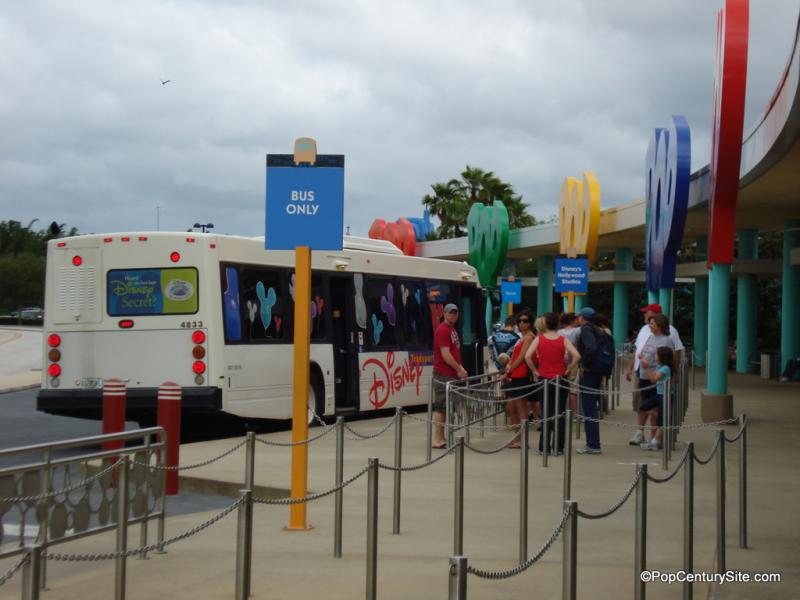 Pop Century resort offers complimentary transportation for all guests to and from Disney Theme Parks, Resorts, and Entertainment areas.
All travel to and from Pop Century is via bus, and there is one main loading and unloading area in front of Classic Hall. Each Disney Theme Park has its own bus stop, so simply find the stop for the park to which you're en route — a bus should be along within 15 minutes.
For more transportation photos, see the gallery below.