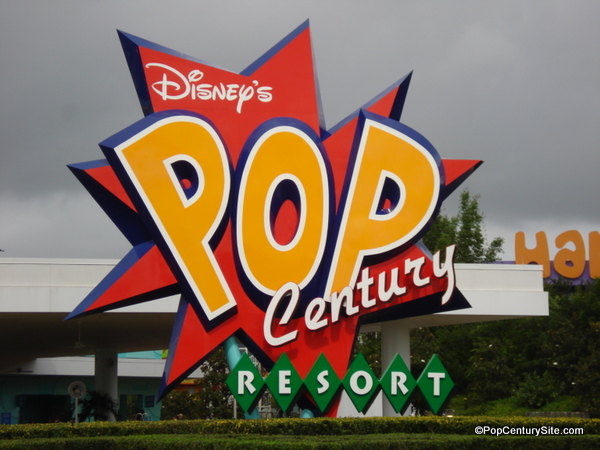 We've told you what we love most about staying at Pop Century, but what we love might not be the same as what you love.
So recently we took to the Internet and asked fans on our Facebook page what they loved most about Pop Century.
It's safe to say we love some of the same things, like the tie dye cheesecake and the Pop waffles at Everything Pop Food Court.
The hotel's fans also love the fact that the resort has its own buses which is definitely a plus for us too! Several reported that they love Pop because "it feels like home" and we have to agree with that sentiment. It really is the best home-away-from-home!
Other fan favorites included the brownie sundae, the Hippy Dippy Pool, Petals Pool Bar, and the Bowling Pin Pool.
Two of our favorite answers were "lumpy mattresses" and "the rec crew at the pool." The next time we're at Pop we need to check if the mattresses really are lumpy!
Perhaps the easiest way to describe what we all love best about Pop Century is this: We really love everything about the resort (lumpy mattresses included), and that's why we keep coming back!
Thanks to Traci C. for this blog post!
Do you love Disney's Pop Century Resort? Join fellow fans over on our Facebook page and follow us on our twitter feed @DisneyHotelsFan!