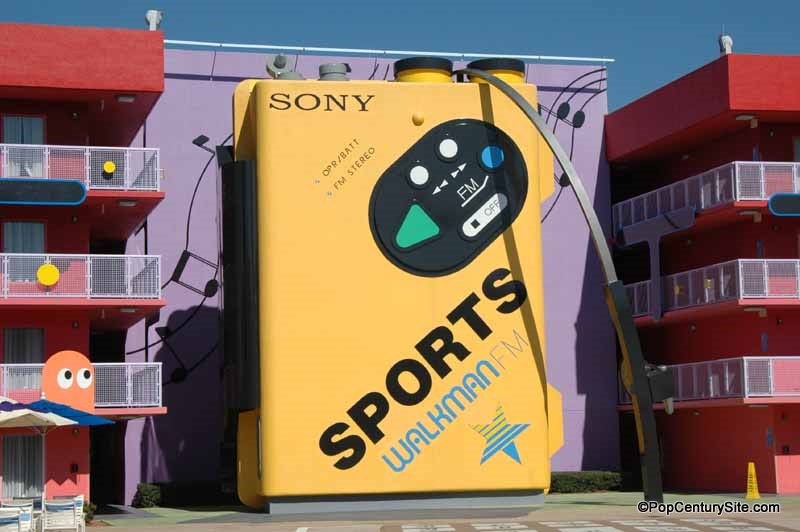 What icons from your youth do you think should be added to Disney World's Pop Century Resort? We posed this question to our facebook page, and we got some great ideas for fun, giant additions!
Tami S. made the brilliant suggestion of a Light Brite. Renee N., Nick C., Stacy P., Helena F., Laura G. and Sue S. all agreed with the most popular suggestion. Karen H. said a Light Brite "would so rock," and Jaime B. and said it would be "so cool!"
Lee S. also liked the Light Brite, but had another great suggestion: Cabbage Patch Kids! Leah S. and Helena F. also suggested the popular 80s CPK dolls.
Lorie H. put forth the idea of a giant slinky. We love this idea for the 1950s portion of the resort.
Another popular suggestion was the electronic Simon game from the 1980s. Susan J., Christine L. and Helena F. all suggested the game. Another popular 80s electronic game was suggested by Stacy P.: Speak 'n Spell.
Leah S. and Helena F. both like the idea of giant traditional rollerskates, while Helena F. and Erin T. would both love to see a larger-than-life Barbie.
Clodagh M. had a fun, interactive suggestion" a "giant Connect 4 that you can actually play!"
More great suggestions: Comic books, Rainbow Brite, She-Ra, Legos, Lincoln logs, an erector set, Hot Wheels, an Atari set, Super Mario Brothers, and giant gameboards like Monopoly, Life and Parcheesi!
What giant pop icon do you think should be added to Pop Century Resort? Leave a comment below!
Do you love Disney's Pop Century Resort? Join fellow fans over on our facebook page and follow us on our twitter feed @DisneyHotelsFan!