I know a lot of people that don't pay too much attention to their hotel rooms when choosing a Walt Disney World Vacation Package. As long as there's a clean bed and a shower, they're happy. I must admit I'm not one of these people. I like to gather as much information as possible about my potential room choices and then compare them to make sure that it's a good fit for my family. We may not be in the room often, but when we are it's important to know if it's going to work for us.
Pop Century offers 2880 Guest rooms, all with exterior walkway access. More than half of the rooms at Pop Century adjoin for larger families convenience. The typical room here has about 260 square feet for you and your family to relax in. The décor is simple but functional, and there's plenty of room for 2 adults and 2 small children. The only real downside is a relative lack of storage space for a family staying a week or more.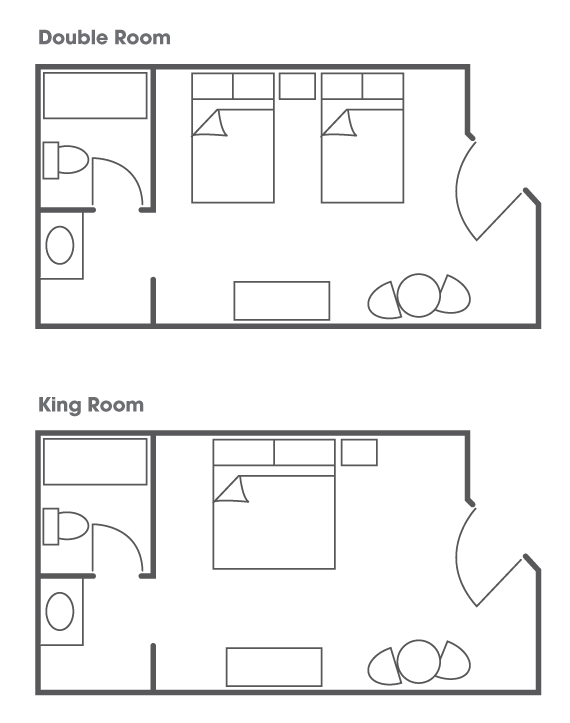 But what's in a room you ask? Each guest room at Disney's Pop Century Resort is equipped with the following items for you to enjoy during your your Walt Disney World Vacation:
Alarm Clock
Hair Dryer (When Available Upon Request)
In-Room Wall Safe
Iron and Ironing Board
Table with two chairs
27" Television
Telephone with voice mail
1 King or 2 Double Beds
Sink/Vanity Area
High Speed Internet & WiFi
Mini-Refrigerator
Pack n Play Crib (When Available Upon Request)
Bed Boards/Rails (When Available Upon Request)
If you think that Pop Century is the Resort for you, and the rooms sound great, take a browse through our room gallery, and visit our page about the full resort lay out. Then read our previous blog post about making room requests!
Last updated 6/9/12